WELCOME TO THE OFFICE OF
MICHELLE GIUMENTA, DDS
Pediatric Dentistry exists because children have dental problems. The pediatric dentist is dedicated to the care of these dental problems. The specialty training teaches that the modes of management for children are different than those of an adult. The pediatric dentist uses words and phrases that are age appropriate and child friendly, so that the dental work can be completed in a relaxed atmosphere. Dr. Giumenta believes early intervention is needed to prevent decay in hopes of raising all children free of significant dental problems. She would like to see children when they start to get teeth, so she can motivate the parents and the children about proper home care, understanding how what you eat relates to the cavity process, and the use of fluoride and sealants to help prevent cavities. Healthy teeth are an important part of overall good health.

This website was created to introduce you to Dr. Giumenta, her staff and her office. It contains information about the different services that we provide.

Please feel free to browse through the information. We are available to talk to you and answer any questions or to make an appointment. Thank you.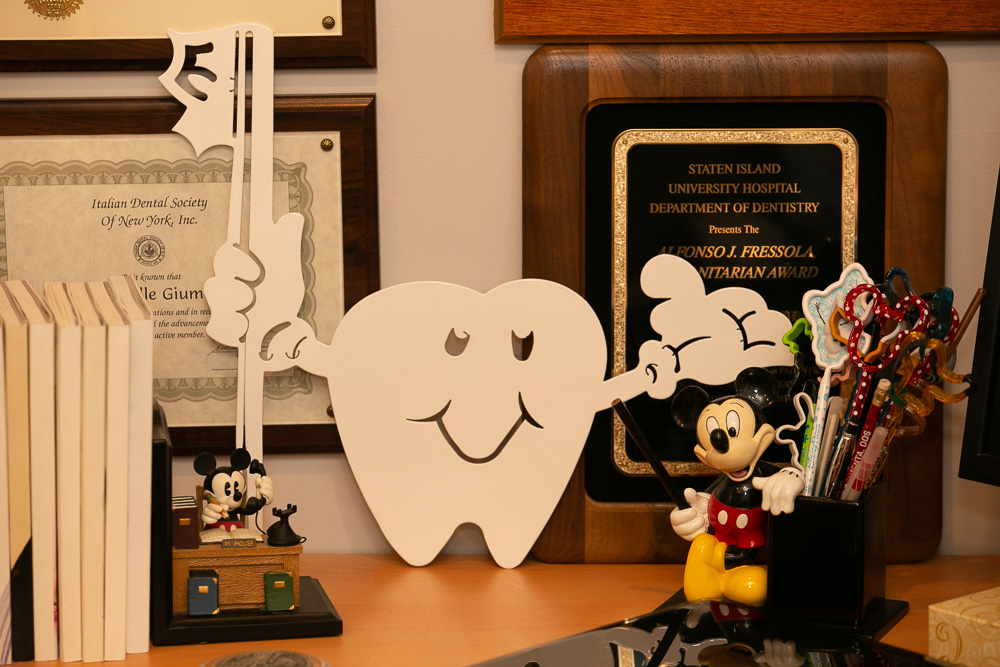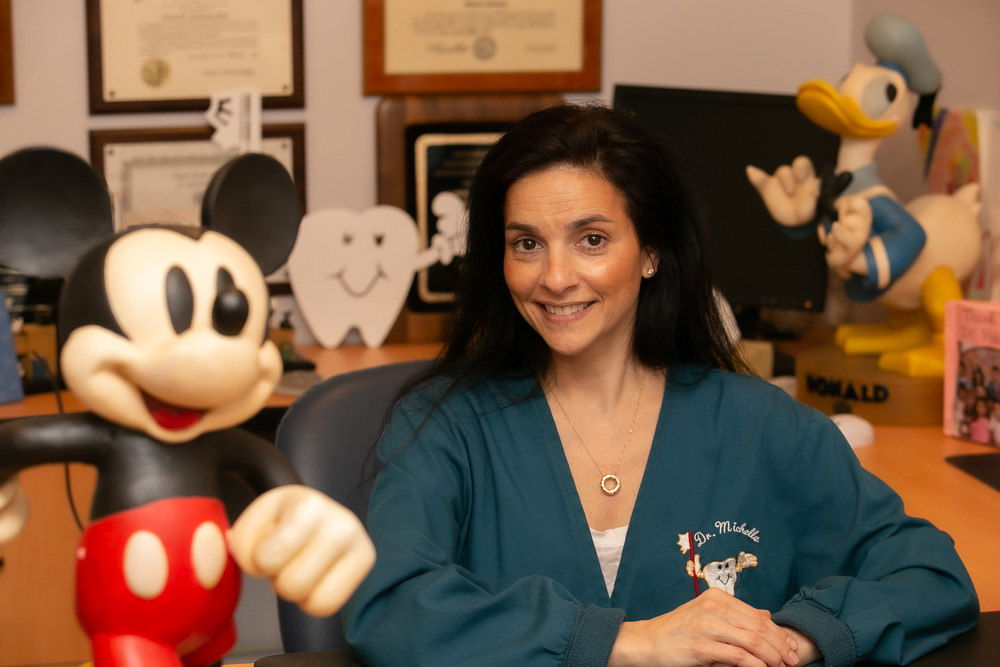 MEET DR. GIUMENTA
Dr. Michelle Giumenta opened a Pediatric Dental Practice on Amboy Road and First Street in New Dorp in July of 1999. The office is designed to offer comfortable, convenient dental care for children, young adults and those with special needs. It features three bright, spacious treatment rooms, an attractive reception room and play area, the latest in dental equipment and is all handicap accessible.

Dr. Michelle Giumenta is a Staten Island resident and a Pediatric Dentist. She graduated from St. Joseph Hill Academy in 1987 and then attended Wagner College. Dr. Giumenta left Wagner College after getting accepted to early admission at New York University College of Dentistry where she graduated in 1994. After graduating from dental school she completed a one year General Practice Residency Program at Staten Island University Hospital in 1995. Dr. Giumenta went back to New York University to complete a two year specialty degree in Pediatric Dentistry and graduated in 1997. She is a pediatric dentist on staff at Staten Island University Hospital. There she is involved with the dental residents teaching them dentistry in the clinic and in the operating room.

Dr. Giumenta was honored with receiving the Alfred J. Frissola Humanitarian Award in 2014. This is awarded to a dentist who is a member of the profession who demonstrates empathy and compassion for patients and a devotion to young professionals and has a dedication to the profession.

Dr. Giumenta is a member in many professional organizations. She is a member of the American Academy of Pediatric Dentistry, the American Society of Dentistry for Children, the New York State Pediatric Dental Society, the American Dental Association, the New York State Dental Association, the Second District Dental Society, the Richmond County Dental Society where she served on the Board of Trustees and the Italian Dental Society where she served as president. She is also a member of the Staten Island Rotary Club and has gotten recognition for working with needy children and their families.
Dr. Giumenta donates much of her free time to local schools teaching the children about teeth, what foods are good to eat and what foods are bad, and how to take care of their teeth so their teeth can last a lifetime.
THE OFFICE
The office is located on the corner of Amboy Road and First Street in New Dorp. The entrance is on First Street where street parking is available. The front door opens up to an enchanting and inviting reception room and play area, with lots of toys and books to keep the children entertained while they wait. Our little version of "The Magic Kingdom". Children often bring in pictures of themselves with their favorite Disney character that we proudly display on our bulletin boards. The entire office has a Disney theme from the play area, to the front desk and all the way into each dental operatory. The rooms contain different Disney art that always keep the children's attention. We have three spacious operatories with child sized dental chairs, comfortable parent chairs and a smaller brother or sister chair. All of our rooms are handicap and wheelchair accessible. All of our operatories are equipped with digital radiography, nitrous oxide and a little bit of pixie dust. At the end of every visit the child gets to pick from a wide variety of stickers and get coins to visit our toy machine. We want every child's visit to be magical. We have a clean, modern, state of the art dental practice that children love to visit and some don't want to leave.