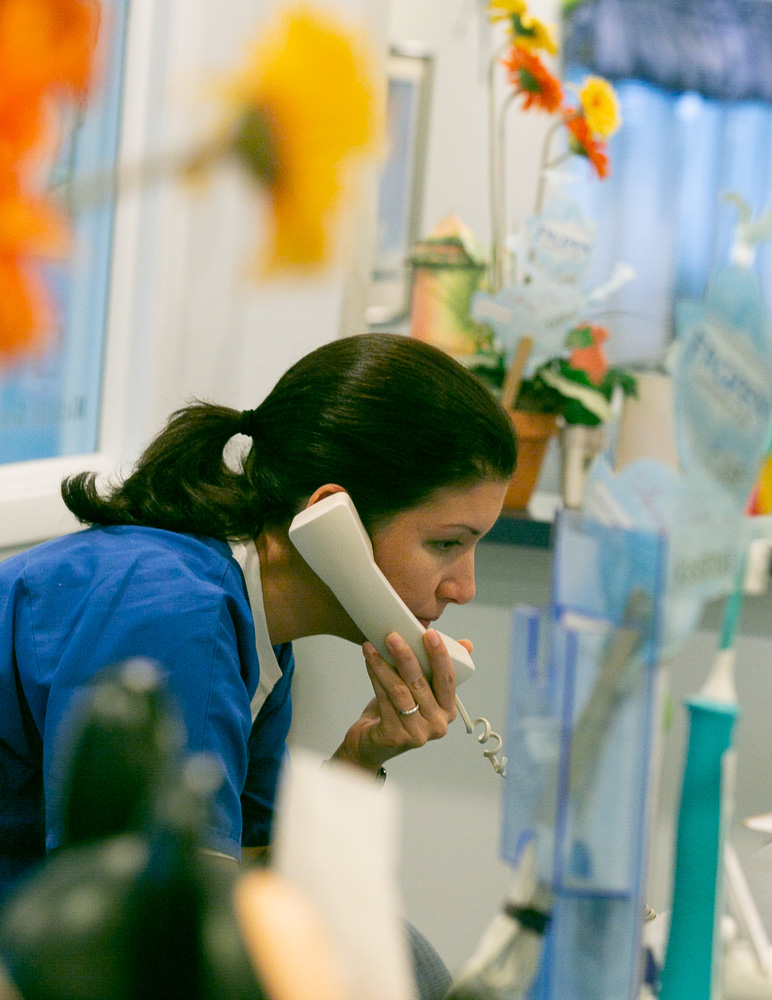 TESTIMONIALS
Cristina C.
Dr. Giumenta is awesome. Not sure why the last person gave one star without any explanation so felt the need to post. My 5 & 7 yr old boys love going to the dentist. Let me repeat that: "love going to the dentist." The office is so very kid friendly. Which is such a treat since they can't wait to just walk into the office and play with the toys. Don't think I ever had to wait longer than 10-15mins to be called into examining room. The dental hygenists are super friendly and make the children feel comfortable. Dr. G is also very pleasant. They love interaction with families and even have an annual Christmas event with santa and cookies etc in the basement of the office. Love them!
Tom F.
Dr. Michelle is great with the kids. I fully recommend her.
Elly N. 
Dr. Michelle is the "best" dentist. She serves a large population of autistic children. I have been taking my autistic son to her for about 15 years. He's now 21 and she still sees him. Her office & staff are professional and delightful. She has a wonderful rapport with her patients and her skills as a dentist are phenomenal. I adore her as a person and always enjoy going to get office. I recommend all my friends that have children to use her. Especially if their child is on the spectrum. Love you Michelle. Oh and every Christmas Santa comes to visit her office and she hosts a party for her patients!
Susan E. 
My sons with special needs have been Dr. Michelle's patients for many years. She makes our visits very relaxing,stress free and they actually enjoy going to her Disney Themed Office.
Jaci B. 
Dr. Michelle is awesome. She is caring and patient. Her staff members are just as awesome. I would highly recommend her for all children with or without special needs!
Kristi C.
If you are looking for a pediatric dentist on Staten Island Dr. Giumenta - is the best. She and her staff work solely with children and those with special needs. They are very highly skilled not only with dentistry but with working with children. Even though we had a lot of issues with our kids' teeth, she was very understanding and compassionate and helped us decide on the best treatment plan for us and our boys. Her office is amazing. The boys actually ask me if they can go to the dentist - because she has the coolest waiting room in the world. LOTS of toys and books and kid friendly furniture. Our pediatrician recommended Dr. Giumenta to us - and I'm so glad he did. I'd gladly recommend her to anyone!!
Autism Speaks
Dr. Michelle Giumenta is a Pediatric Dentist that gets the job done. Her staff goes to the extreme to help you.
Kelly P.
I took my son to another dentist and he had a very bad experience and was frightened to go back. A friend recommended Dr. Giumenta. When my son walked into the office his face lit up, it was like walking into a playground. She made him feel so comfortable he forgot about being afraid. We won't go anywhere else. My son loves her!!
Joan G.
 My husband is a dentist and always referred to Dr. Giumenta. When it came time for our children to go to the dentist there was no question we knew our children needed to be seen by a pediatric dentist - Dr. Michelle. We are very happy with our choice and tell everyone to go see Dr. Giumenta.