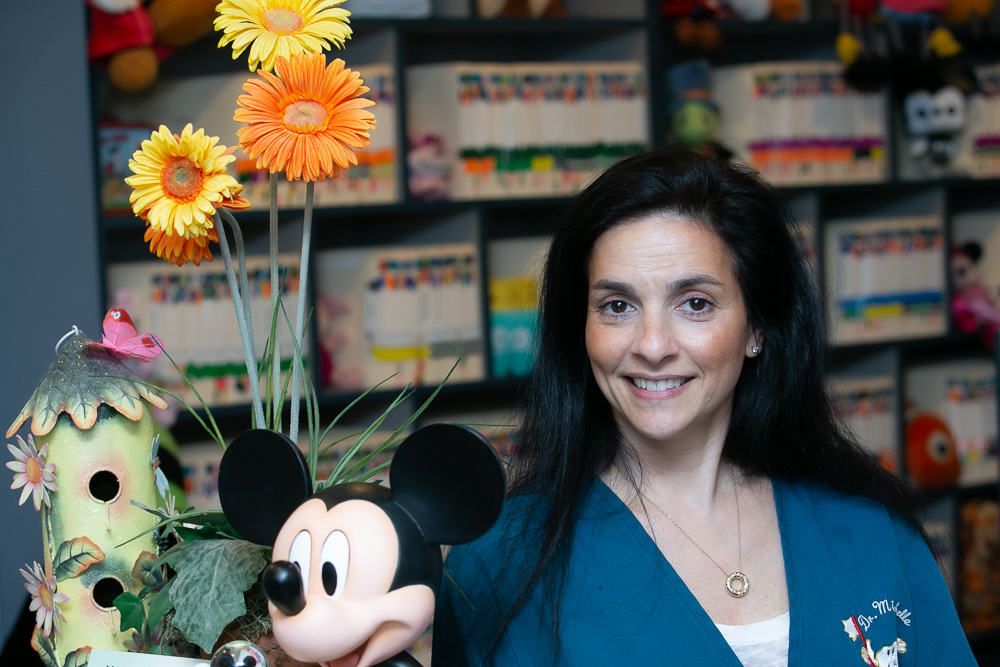 MEET DR. GIUMENTA
Dr. Michelle Giumenta opened a Pediatric Dental Practice on Amboy Road and First Street in New Dorp in July of 1999. The office is designed to offer comfortable, convenient dental care for children, young adults and those with special needs. It features three bright, spacious treatment rooms, an attractive reception room and play area, the latest in dental equipment and is all handicap accessible.
Dr. Michelle Giumenta is a Staten Island resident and a Pediatric Dentist. She graduated from St. Joseph Hill Academy in 1987 and then attended Wagner College. Dr. Giumenta left Wagner College after getting accepted to early admission at New York University College of Dentistry where she graduated in 1994. After graduating from dental school she completed a one year General Practice Residency Program at Staten Island University Hospital in 1995. Dr. Giumenta went back to New York University to complete a two year specialty degree in Pediatric Dentistry and graduated in 1997. She is a pediatric dentist on staff at Staten Island University Hospital. There she is involved with the dental residents teaching them dentistry in the clinic and in the operating room.
Dr. Giumenta was honored with receiving the Alfred J. Frissola Humanitarian Award in 2014. This is awarded to a dentist who is a member of the profession who demonstrates empathy and compassion for patients and a devotion to young professionals and has a dedication to the profession.
Dr. Giumenta is a member in many professional organizations. She is a member of the American Academy of Pediatric Dentistry, the American Society of Dentistry for Children, the New York State Pediatric Dental Society, the American Dental Association, the New York State Dental Association, the Second District Dental Society, the Richmond County Dental Society where she served on the Board of Trustees and the Italian Dental Society where she served as president. She is also a member of the Staten Island Rotary Club and has gotten recognition for working with needy children and their families.
Dr. Giumenta donates much of her free time to local schools teaching the children about teeth, what foods are good to eat and what foods are bad, and how to take care of their teeth so their teeth can last a lifetime.